<----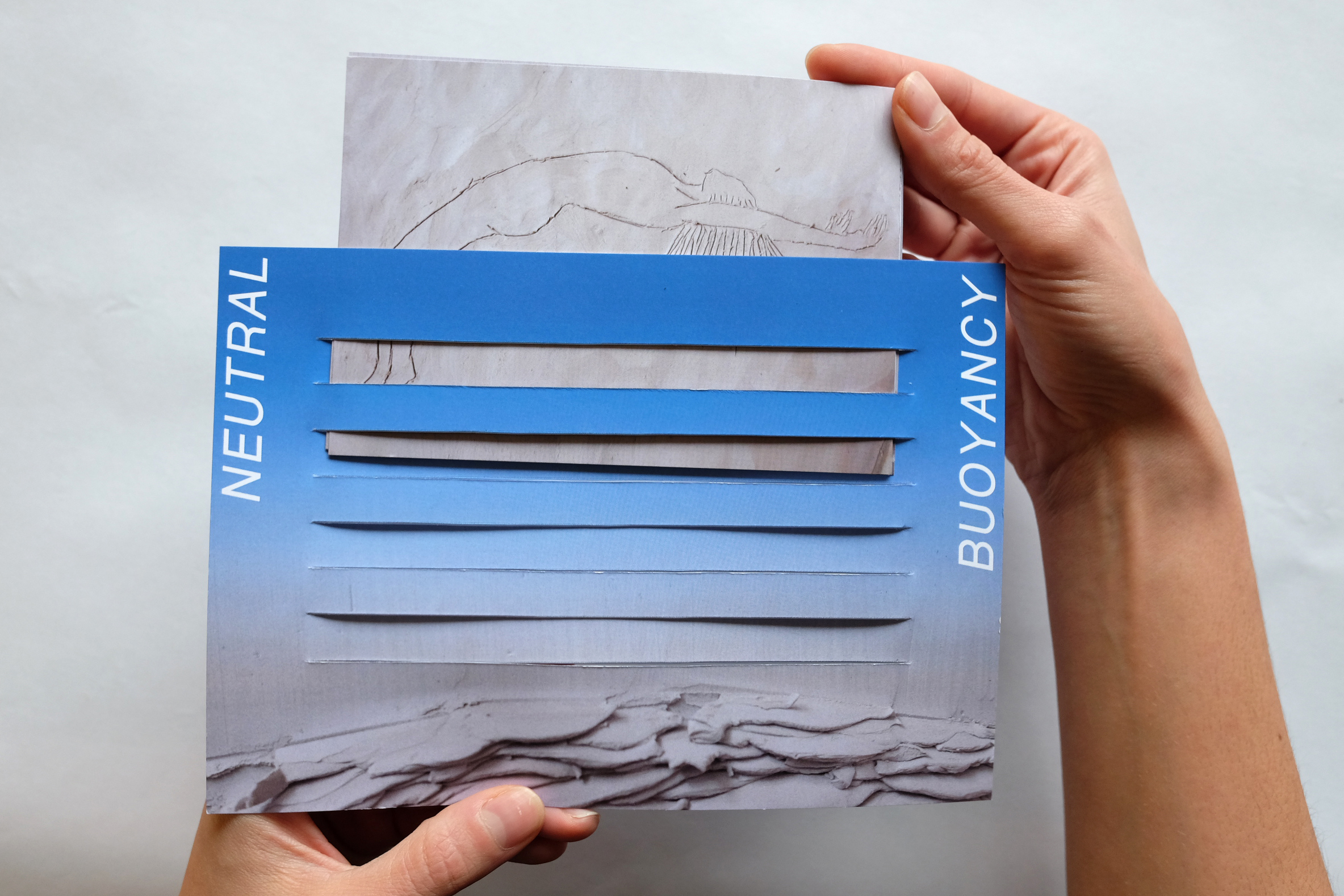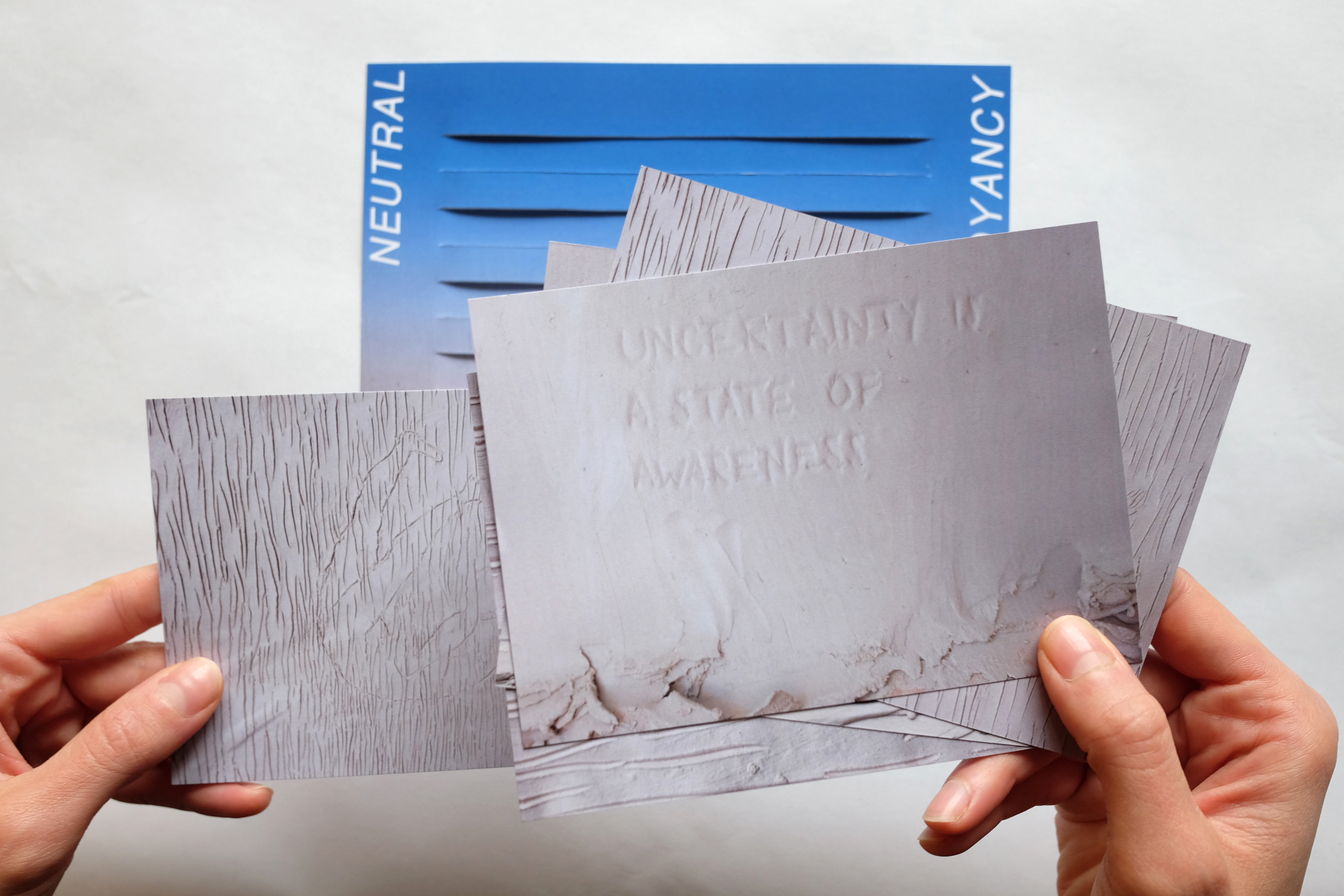 <----
Neutral Buoyancy

Publication designed and printed by Miss No Socks, Rotterdam, 2020

Presented in Open Access Showcase#2 and Temps d'Images Festival, 2020, Malaposta Theatre, Lisbon, Portugal

I collaborated with artists Tracy Hanna and Dan Fogarty on the production of an experimental publication combining fragments of text with photographs of
drawings I cut into unfired clay. Each page of the publication is woven through the cover and is not numbered, de-hierarching the order, and allowing for fluid re-orderings and readings.

Physical copies of the publication are still available and are donation-based. Contact me if you want to receive one by post.